OK, a little bit early for Mabon, but I'm rounding off.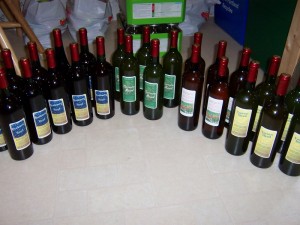 25 bottles total: 10 Blueberry Mead, 5 Spruce Mead, 5 Goji Mead, and 5 Yarrow Mead.
I'll get elderberries tomorrow, so I'll be doing up a batch of Elderberry Mead in the next few days. Also, the apple orchard around the corner opened up this week…. cyser on the horizon!