Actually this one is about halfway between Imbolc and Ostara. Oh well.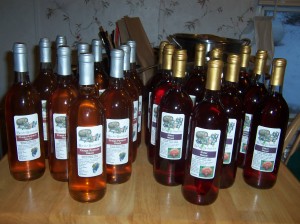 Both of these two are really good meads, for different reasons. The Chaga Pyment is simply delicious already, and I expect it to get better. The Elder Mead is one of the most complex meads I've done yet; each of its main ingredients (reishi, elderberry, rose hip) are easily discernible in the flavor spectrum. Medicinally it also might be the most powerful one I've yet done (excepting possibly the Elecampane Mead).
All in all, a lovely harvest! Next up will be this year's cysers, but not for a few months most likely.