Had some good bottling sessions as of late: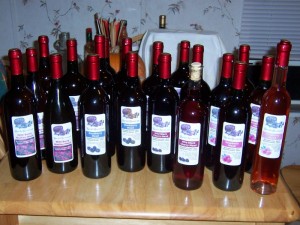 Plus, a week or so ago I did a mini-bottling session:
Blessings and gratitude for the bounty!
Next out of the carboy: Elderberry Mead, followed by Dry Vanilla Peach and Mabon Mugwort, followed by Autumn Berry Cyser. The cooler weather has slowed down fermentation time for sure.
Next up: thinking a rose hip mead is in order. Harper did one last year and it was UNbelievable, like spring in a bottle. Gonna see if I can harvest some wild rose hips in the next few days….